The Miaofeng API 610, 11th Edition OH6 Integrally Gear Driven Pumps are safe, reliable, and economical. They are designed for critical high-head, low-flow, heavy-duty services in the hydrocarbon, chemical, petrochemical, power generation, gas production, and specialty processing industries. These pumps have high suction pressure capabilities and can operate within a wide range of temperatures.
Unlike traditional multi-stage pumps, our hydraulics are customized to ensure the best efficiency point (B.E.P.) is at the rated point. This results in optimal efficiency and also reduces horsepower requirements at the end of the curve. As a result, smaller driver sizes can be used which leads to energy savings.
Flow rate: up to 400 gallons per minute (73 cubic meters per hour)
Maximum head: up to 6,300 feet (1,348 meters)
Suction pressure: 1,000 pounds per square inch (71 kilograms per square centimeter)
Temperature range: -200 to 650 degrees Fahrenheit (-130 to 340 degrees Celsius)
Single-stage pump with multi-stage performance
The vertically designed Sundyne pumps in the integrally geared line are specifically engineered for space-saving purposes in refineries, NGL production facilities, petrochemical plants, and chemical plants.
APPLICATIONS
– Feed pumps
– Booster pumps
– Bottoms pumps
– Wash water pumps
– Reflux pumps
– Condensate pumps
Proven to be reliable, safe, compact, and efficient, Miaofeng OH6 integrally geared pumps offer several operational advantages. These include:
– Single stage, vertical in-line overhung pump designed according to ISO 13709/API 610 OH6 recommendations for integrally geared pumps.
– Maximized uptime.
– Space-saving design – 25% smaller than competing horizontal pumps.
– ATEX certified.
– Continuous operation for 5 years without the need for overhaul.
– Utilizes Barske impeller low NPSH technology.
– Optimized pump engineering ensures energy efficiency by meeting the BEP (Best Efficiency Point).
Metric 50 Hz
Heads to                                                  1,348 m
Flows to                                                   73 m3/hr
Standards                                                API 610
Maximum Motor Power                           150 kW
Temperature Range                                -130 to 340°C
Maximum Case Working Pressure         155 kg/cm2
Maximum Suction Pressure                     71 kg/cm²
Differential Head                                      1,921 m
Maximum Viscosity                                 750 cp
Solids Range                                           0.381mm, 400 microns
Mounting Configuration                           Vertical, Horizontal
Seal Configurations                                 Single, Double, Tandem
Inducer                                                      Yes
Flanges                                   ANSI 600# RF, 900# RF Optional
Suction and Discharge                         3″ x 2″
API Plans     11, 12, 13, 21, 23, 31, 32, 41, 52, 53, 54, 61, 62, J
B-7
B-8M
C.S.
316 SS
316 SS
316 SS
316 SS
316 SS
316 SS
316 SS
316 SS
316 SS
316 SS
316 SS

Binderless Carbon or Silicon Carbide

Tungsten Carbide with Cobalt or Nickel Binder

4140 Steel to 0° F, 15-5PH from 0° F to –240° F.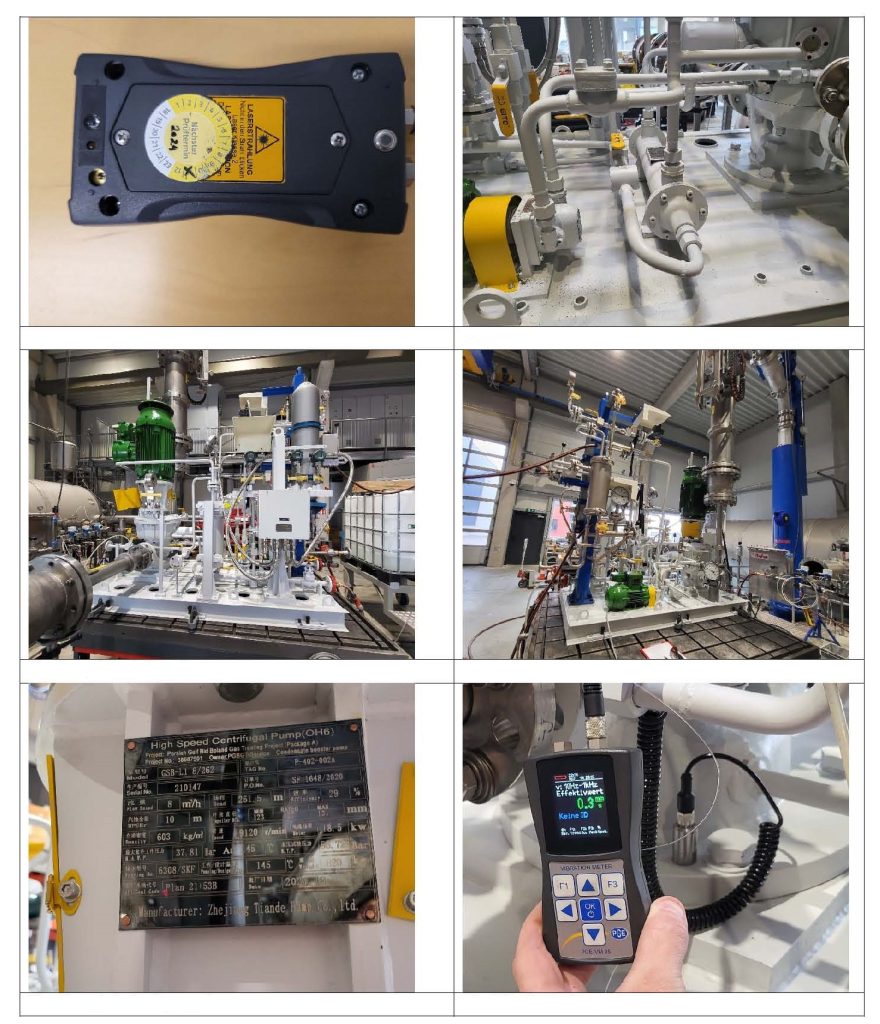 Temperature range for the "O" build is 0° to -240°F. Pressure capability is reduced due to strain hardened pump case studs. Please contact Application Engineering for more information.
Please refer to Miaofeng Corporation's exceptions/clarifications to API 610, 11th edition for material requirements of pump parts.
The impeller has been upgraded to 316SS. A seal gland is not necessary as the seals are mounted in the seal housing. O-rings are used instead of a case gasket.
A seal gland is not required because the seals mount in the seal housing. The pump shaft is made of AISI 4140 as it does not come into contact with the fluid. O-rings are used instead of a case gasket.
catalogue download of API 610, 11th Edition OH6 Integrally Gear Driven Pumps